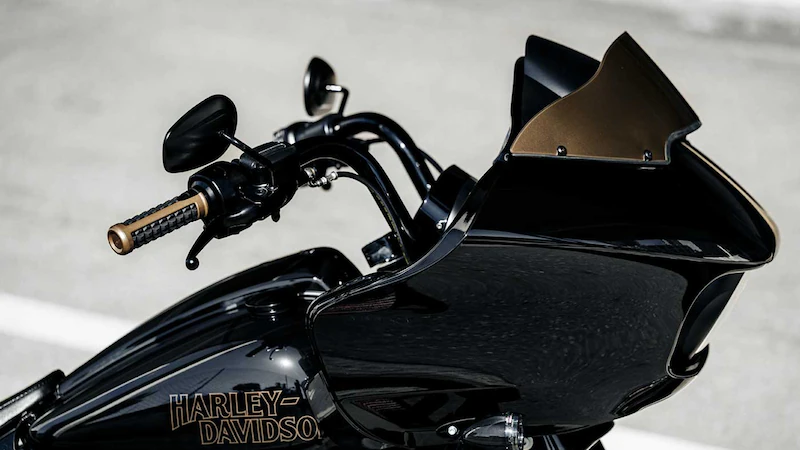 Are you ready for a new bike to meet your needs and expectations? Consider speaking to the team at Harley-Davidson® of Glendale for a suite of financing options that are tailored to your budget, needs, and lifestyle. We know how important it is to get behind a set of handlebars, which is why we'll walk you through the entire financing process from start to finish. Whether you've dreamed of a Sportster, Street, or Touring bike, we'll be here to help secure Harley-Davidson® financing near Los Angeles, California. Ask our team any questions you have about the down payment, interest rate, and loan terms for your next bike.
Finance Department
The Basic Components of a Motorcycle Loan from Harley-Davidson® of Glendale
Down Payment: This is how much cash you pay upfront for your motorcycle and is calculated as a percentage of the overall price of the bike. Generally, the higher the down payment, the lower your monthly payments will be.
%
Interest Rate: Also known as the A.P.R. (Annual Percentage Rate), the interest rate is the money you pay a lender to borrow their money. Your credit score, the current market rate, the loan term, and the size of your loan impact your interest rate. The lower the interest rate, the lower your monthly payment.
Loan Term: This is how frequently and long you will be paying your loan. Typical loan terms consist of monthly payments made for 3-5 years. The longer your loan terms, the lower your monthly payment will be.
Find a Harley-Davidson® Motorcycle to Buy
Glendale, CA | Los Angeles, CA | Burbank, CA
While you can come in and speak to our team about financing, you can also take a peek at all the tools we have available to use on our website. For those working with a tight budget, we suggest using our 'Pick a Payment' tool to explore all the bikes within your ideal price range. Looking to save when shopping? Value your trade-in with our team to secure a guaranteed cash offer so you can apply its value towards your next bike. However, the most important part of the process is to explore all the bikes we have to offer before taking the next step with Harley-Davidson® financing near Los Angeles, CA. Call Harley-Davidson® of Glendale, CA to learn more.
How to Apply for Harley-Davidson® Financing at Harley-Davidson® of Glendale
Do you have an idea what your next bike should be? You can take the next step today and apply for financing online. We're also available five days a week to help offer insights, advice, and thoughts before you go through the Harley-Davidson® financing process. Ready to take the next step? Visit our Los Angeles, CA area location or speak to a team member at Harley-Davidson® of Glendale to learn more about our competitive motorcycle financing solutions.
Apply for Financing