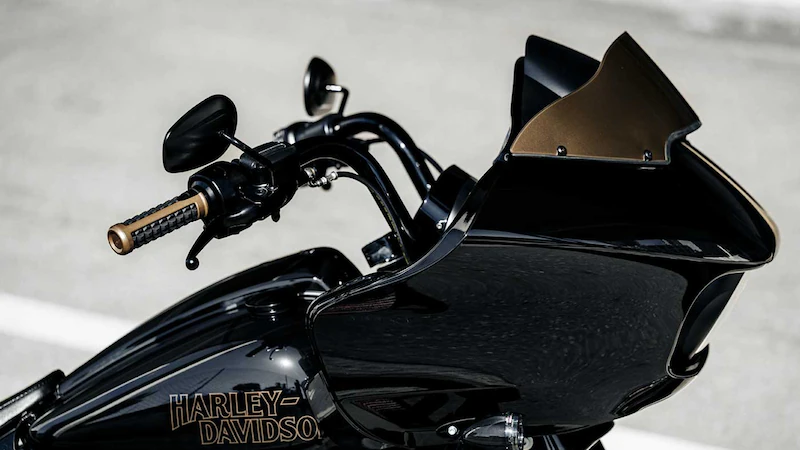 At Harley-Davidson® of Glendale, we want to make it easy for you to get behind a new set of handlebars. That's why we offer an entire suite of financing options and tools to help you feel confident with the purchasing process. Whether you've dreamed about a new Softail® or always envisioned riding home with a Sportster, our team knows how to deliver a seamless and stress-free experience from start to finish. We'll discuss all your financing options and answer any questions you may have. Learn more about Harley-Davidson® financing near Burbank, California with our team today!
Finance Department
The Basic Components of a Motorcycle Loan from Harley-Davidson® of Glendale
Down Payment: This is how much cash you pay upfront for your motorcycle and is calculated as a percentage of the overall price of the bike. Generally, the higher the down payment, the lower your monthly payments will be.
%
Interest Rate: Also known as the A.P.R. (Annual Percentage Rate), the interest rate is the money you pay a lender to borrow their money. Your credit score, the current market rate, the loan term, and the size of your loan impact your interest rate. The lower the interest rate, the lower your monthly payment.
Loan Term: This is how frequently and long you will be paying your loan. Typical loan terms consist of monthly payments made for 3-5 years. The longer your loan terms, the lower your monthly payment will be.
Find a Harley-Davidson® Motorcycle to Buy
Glendale, CA | Los Angeles, CA | Burbank, CA
Not sure where to start? We suggest valuing your trade-in online to see how much your current motorcycle is worth so that you can apply it to your new one. Have a specific payment in mind? Our 'Pick a Payment' tool will help you sort through all the inventory we have within your specific price range. Harley-Davidson® of Glendale will help you throughout the process, whether this is the first time you're purchasing a bike or your tenth! Make sure you explore all of our new and used bikes, then apply for Harley-Davidson® financing near Burbank, CA today to learn more about your options!
How to Apply for Harley-Davidson® Financing at Harley-Davidson® of Glendale
Get started today by applying for Harley-Davidson® financing. Our online form should help you, but if you have any questions, comments, or concerns, the team at Harley-Davidson® of Glendale is here to help. We're open five days a week and are ready to go the extra mile to ensure you feel comfortable with our motorcycle financing options near Burbank, CA.
Apply for Financing