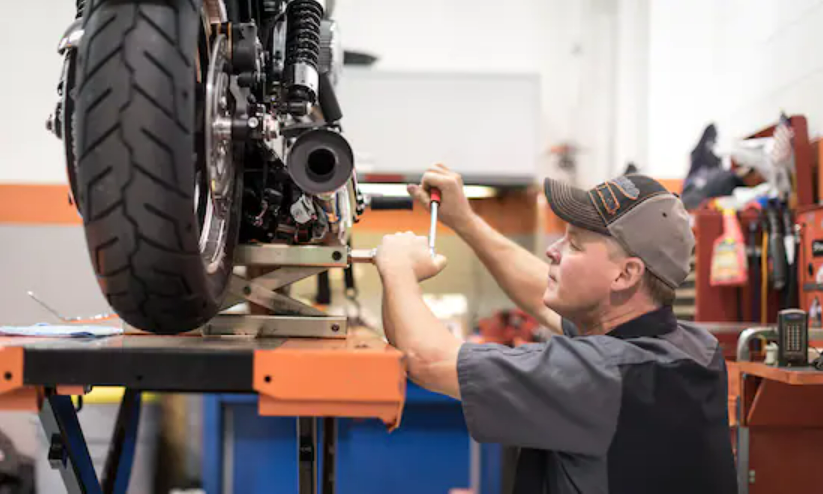 Why Service Your Harley-Davidson® at Our Dealership?
Don't jeopardize your riding experience - Harley-Davidson® of Glendale is proud to offer a service team that knows exactly how to deliver the quality your motorcycle deserves. We're well-versed with routine maintenance and unexpected repairs, which is why you can count on us to maintain the performance of your Softail, Cruiser, and Sportster. Our Glendale, California dealership will get the job done right and at a fair price! We can even help answer any questions about our H-D service plans. Why wait another day or trust a service provider that doesn't deliver? Call our team or schedule your next appointment with our team today!
Our Glendale, CA Harley-Davidson® Service & Repair
We're known for impeccable service, delivering all that you need at our Glendale, CA Harley-Davidson® service center. Our team utilizes authentic H-D parts, all to ensure repairs are handled as the manufacturer intended. Whether you need an oil change, a tune-up, a chain replacement, a tire replacement, a brake pad replacement, a system flush, or something else, we can help you out! Harley-Davidson® of Glendale even offers payment solutions so you can get the service you need and pay at your own pace! Visit us to handle all the necessary motorcycle repairs you need!
How to Schedule Your Harley-Davidson® Service with Harley-Davidson® of Glendale
Ready to start the next step with Harley-Davidson® of Glendale? We're prepared to go the extra mile to help you and your motorcycle stay on the road. Our factory-authorized technicians and our H-D Express Lane Service helps you address your needs so that you don't break down on I-5. Call us or complete the schedule service form to make an appointment with our Harley-Davidson® service center in Glendale, CA.