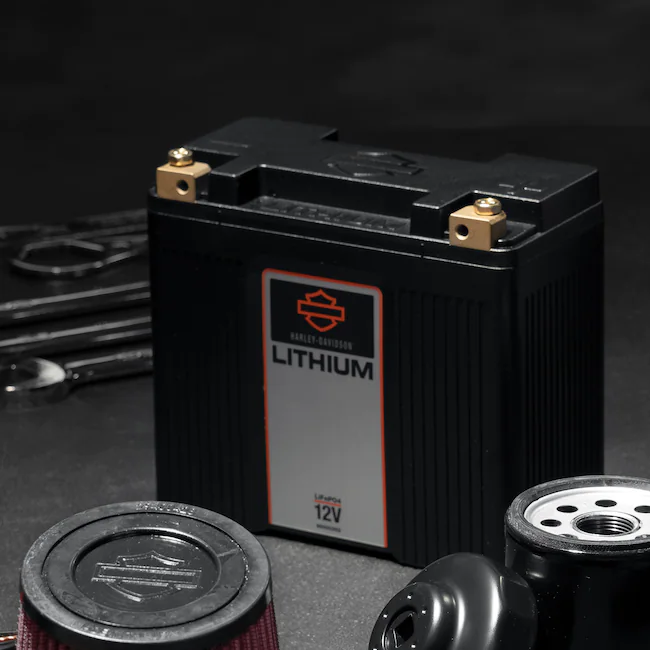 It's easy to find the right part for your motorcycle repairs when you take a trip to Harley-Davidson® of Glendale. We're proud to be your source for replacement parts, performance parts, and repair parts in Glendale, California! In fact, we carry plenty of motorcycle parts specifically designed for your Softail, Sportster®, and Touring, allowing you to feel confident on the road ahead. We know that many riders prefer to handle their repairs in their own garage, but we can also help with a team of certified mechanics and technicians. We're also open Tuesday through Saturday to ensure all your needs are met at our dealership. Plus, while we carry a large selection of Harley-Davidson® parts and accessories, we can also order them for you in a timely manner. Get in touch with our team to learn more about your options.
The Right Harley-Davidson® Part Makes the Difference.
Order Certified Parts
Hours
Order Harley-Davidson® Parts at your Glendale, CA Harley-Davidson® Dealership.
Glendale, CA Harley-Davidson® Parts & Service
From components for your seat to handlebars, suspension, and foot controls, we have plenty of options to choose from to make your next ride more comfortable. Ask our team about our tire options, upgrade for the off-season with heated hand grips, or feel confident stopping with brake pads. We also are your source for tank bags, LED light kits, Harley-Davidson® oil and coolant, air temperature gauges, and even luggage options for those that are always on the go. Whatever you're looking for, Harley-Davidson® of Glendale has plenty of motorcycle parts and accessories to choose from. Call our Glendale, CA motorcycle parts shop to get started today!
How to Order a Certified Harley-Davidson® Part from Harley-Davidson® of Glendale
If you're not confident in knowing exactly what parts your motorcycle needs, you can ask the team at Harley-Davidson® of Glendale to assist! It's important to feel confident about that upcoming trip, which is why our team can deliver the right part for your bike. We're well-versed in all things motorcycle and we'll find the right fit, function, style, and performance for your hog. Visit our Glendale, CA H-D parts center to find the right part for your repair.