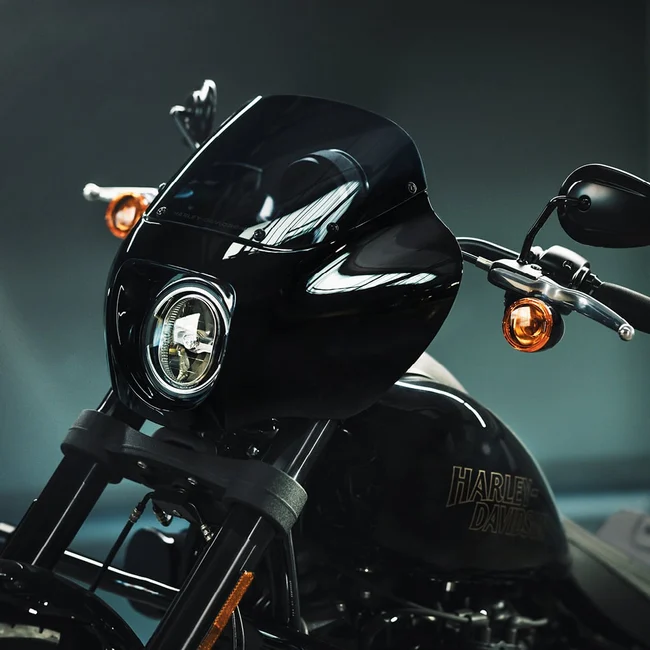 Whether you're planning a trip or looking to experience a specific bike for the first time, Harley-Davidson® of Glendale offers a motorcycle rental program to help you make your dreams a reality. Now, you can rent your dream motorcycle near Burbank, California for an extended test ride or for a scenic ride around the Valley. Within our rental fleet, you can find options like the Harley-Davidson® Heritage Softail Classic 114 and the Harley-Davidson® Road Glide. However, our selection of rental bikes changes, so simply reach out to our team if you're looking for something specific. Whether you're looking for short-term rentals or long-term rentals, we can accommodate anything from one day to up to two weeks! It's easier than ever to get to experience your favorite bike, thanks to our EagleRider program. Give our team a call to discuss all motorcycle rental options in Burbank and beyond.
Rent a Motorcycle
Find a Harley-Davidson® Motorcycle to Rent
Glendale, CA | Los Angeles, CA | Burbank, CA
Why should you choose to rent your next motorcycle from Harley-Davidson® of Glendale? It's simple, we truly are committed to delivering the best of everything. We offer top models like the Harley-Davidson® Low Rider® S, the Harley-Davidson® Street Bob, the Harley-Davidson® Ultra Limited, and even the Harley-Davidson® Street Glide®. On top of our selection, every motorcycle is thoroughly inspected and ready to ride off our lot. You can reach out to our Burbank, CA area rental program Tuesday through Sunday to start the process of your next rental motorcycle. All you need to do is complete our EaglerRider form to reserve your motorcycle and one of our experts will follow up with you on specific details!
Choose the Right Harley-Davidson® Rental for You
There's more to love about the rental options at Harley-Davidson® of Glendale. In fact, you can conveniently book a tour straight through EagleRider! Consider a self-guided tour to go at your own pace or a guided tour to connect better with the Harley-Davidson® community. Our team can help answer any questions you might have and we can talk about all the tour options available. We can't wait to pair you with the perfect rental option near Burbank, CA. Book a tour or call our team for more information.
Book a Tour